How the Army Corps' Hesitation Nearly Destroyed a City
When the worst flood in nearly a century hit Cairo, Illinois, in 2011, the Army Corps of Engineers waited for several critical days before following an emergency plan designed to save the impoverished, majority-black city of 2,800 people. A reconstruction by ProPublica and Reveal based on reports of how that week unfolded shows delays and indecision that cost millions in avoidable damage. | Related Story →
This 130,000-acre patch of farmland in Missouri is the Birds Point-New Madrid Floodway. In 1928, Congress authorized using this land as an emergency-release valve for the Mississippi River — to save the Illinois city of Cairo during a bad flood, the Corps can blow up the levee protecting the floodway to intentionally flood the land. The Corps' guidelines allow the floodway to be opened when the Ohio River reaches 58 feet on the Cairo gauge (an instrument that measures water height), and if the Lower Mississippi levee system is at risk of failure. Ohio River Gauge at Cairo In 2011, the Corps considered using the floodway for the first time in 74 years.
April 28, 2011 Months of heavy rain and snowmelt lead to record flooding in the Mississippi River basin. On April 28, the Ohio River surpasses 58 feet, and water, bubbling up from beneath Cairo's levee system, is already threatening to destroy the city's defenses. That day, a Corps official tells Maj. Gen. Michael Walsh, the agency leader in charge of floodway decisions, to load the explosives and prepare to blow up the levee as soon as possible. Walsh follows another official's advice and decides to wait.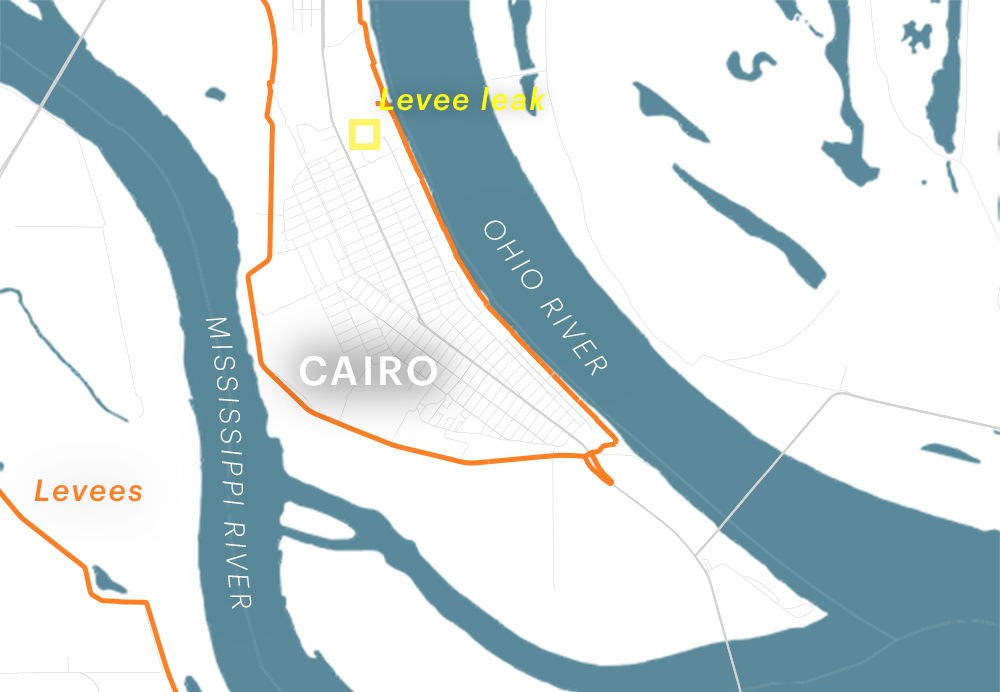 April 30, 2011 Two days later, another Corps official advises Walsh to make serious preparations to blow up the levee, but again, Walsh declines, believing they have more time. He compromises and takes preliminary steps. Meanwhile, as more water leaks into the city, the mayor of Cairo orders a mandatory evacuation.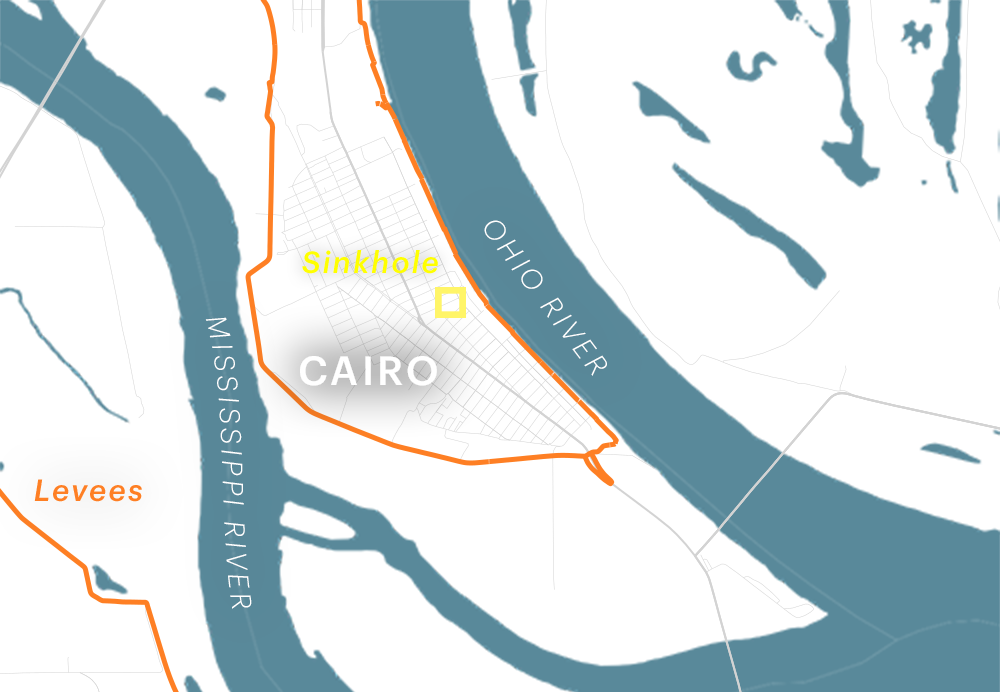 May 1, 2011 At 10 a.m. Walsh is advised one more time to prepare the levee with explosives. Walsh hesitates, thinking he might not need to activate the floodway, then reverses his decision, giving the order five hours later. But thunderstorms and lightning further delay the process by half a day.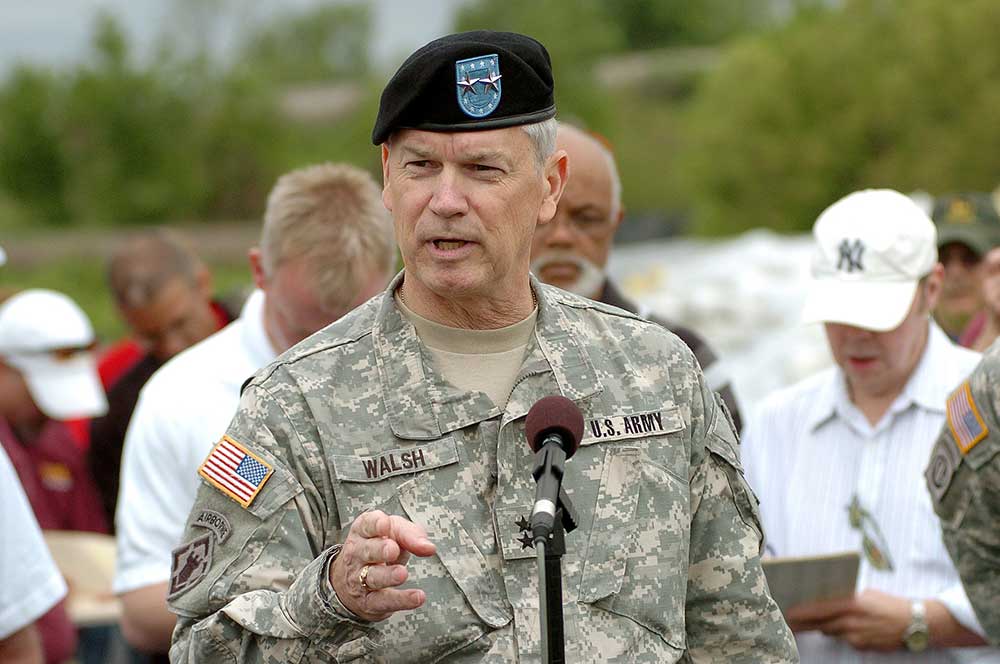 May 2, 2011 — Morning A levee about 15 miles upstream of Cairo collapses and floods several small communities.
May 2, 2011 — Afternoon At 4:30 p.m., Walsh tells Missouri's governor the Corps will open the floodway that night, but crews need all day to finish preparations. At 10 p.m., the river reaches 61.72 feet, an all-time record, just before they explode the levee. Experts say the Corps' delay in opening the floodway caused millions in avoidable damage in the Cairo area.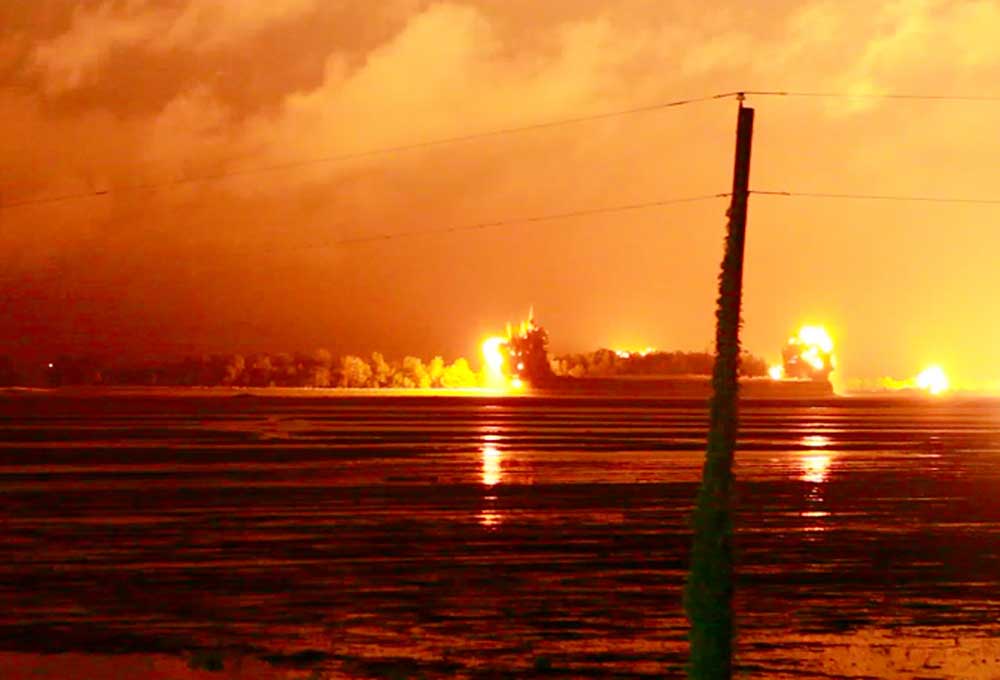 Walsh left the Corps in 2013. Through a spokesperson at his current employer, a consulting firm, he said he no longer represents the Corps and directed questions to the agency. Read our story to learn more about what happened in Cairo →

ProPublica is investigating how levees can make flooding worse. Do you think you've experienced flooding because of a nearby levee? Email us at [email protected] or get in touch confidentially. Sources: Satellite image and 2011 flood extent: USGS/NASA Landsat, Levees and floodway: US Army Corps of Engineers National Levee Database, Cairo sand boil image: Stephen Lance Dennee/The Paducah Sun/Associated Press, Cairo sinkhole image: Stephen Lance Dennee/The Paducah Sun/Associated Press, Birds Point explosion image: David Carson/St. Louis Post-Dispatch/Associated Press, Walsh image: Stephen Lance Dennee/The Paducah Sun/Associated Press, Olive Branch levee image: Paul Newton/The Southern/Associated Press