One Year, One Facility, 1.7 Million Pounds of Hazardous Waste Burned in Open Air
At least 61 active burn and denotation sites currently operate in the U.S. Most are run directly by the Department of Defense or its contractors, and do not publicly report what they burn. ProPublica obtained the delivery manifests for the only burn site that is commercially licensed and allowed to accept explosives from off-site, run by a company called Clean Harbors in Colfax, Louisiana.
In 2015, the site received more than 1.7 million pounds of hazardous explosives waste from across the country — from the U.S. military as well as from commercial users like Disney, which sends unexploded fireworks to the facility to be destroyed. Here's what the facility burned or detonated that year. Related story.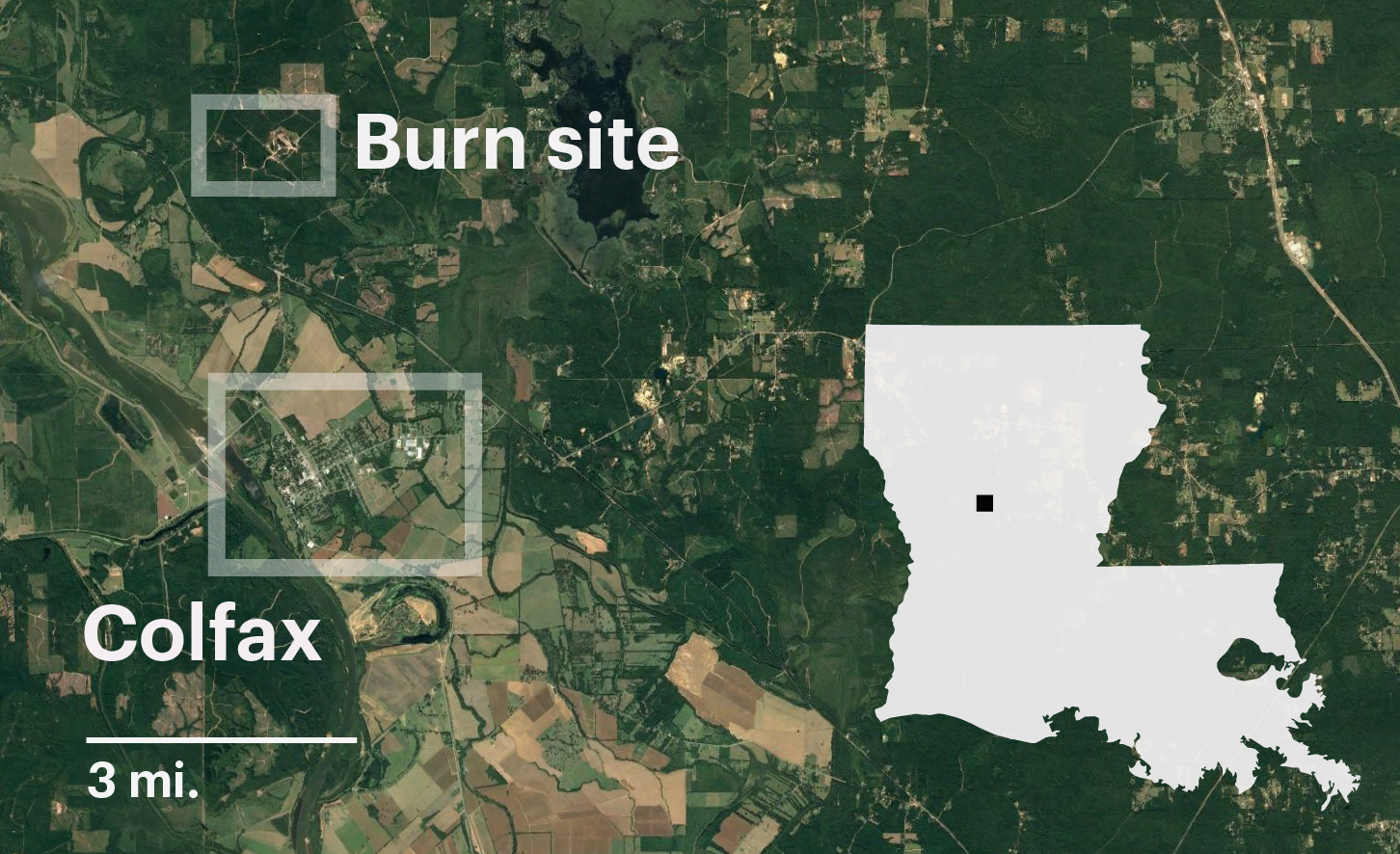 Source: Louisiana Department of Environmental Quality 2015 Hazardous Waste Report; Clean Harbors
Nina Hedevang, Razi Syed, Clare Victoria Church, students in the NYU Arthur L. Carter Journalism Institute graduate studies program, contributed reporting for this story. Other students in the program who also contributed were Alex Gonzalez, Lauren Gurley, Alessandra Freitas and Eli Kurland.
Notes: Colfax also received 1,488 other shipments in 2015 that weighed less than 500 pounds each. Due to the low quantity, they are not displayed.