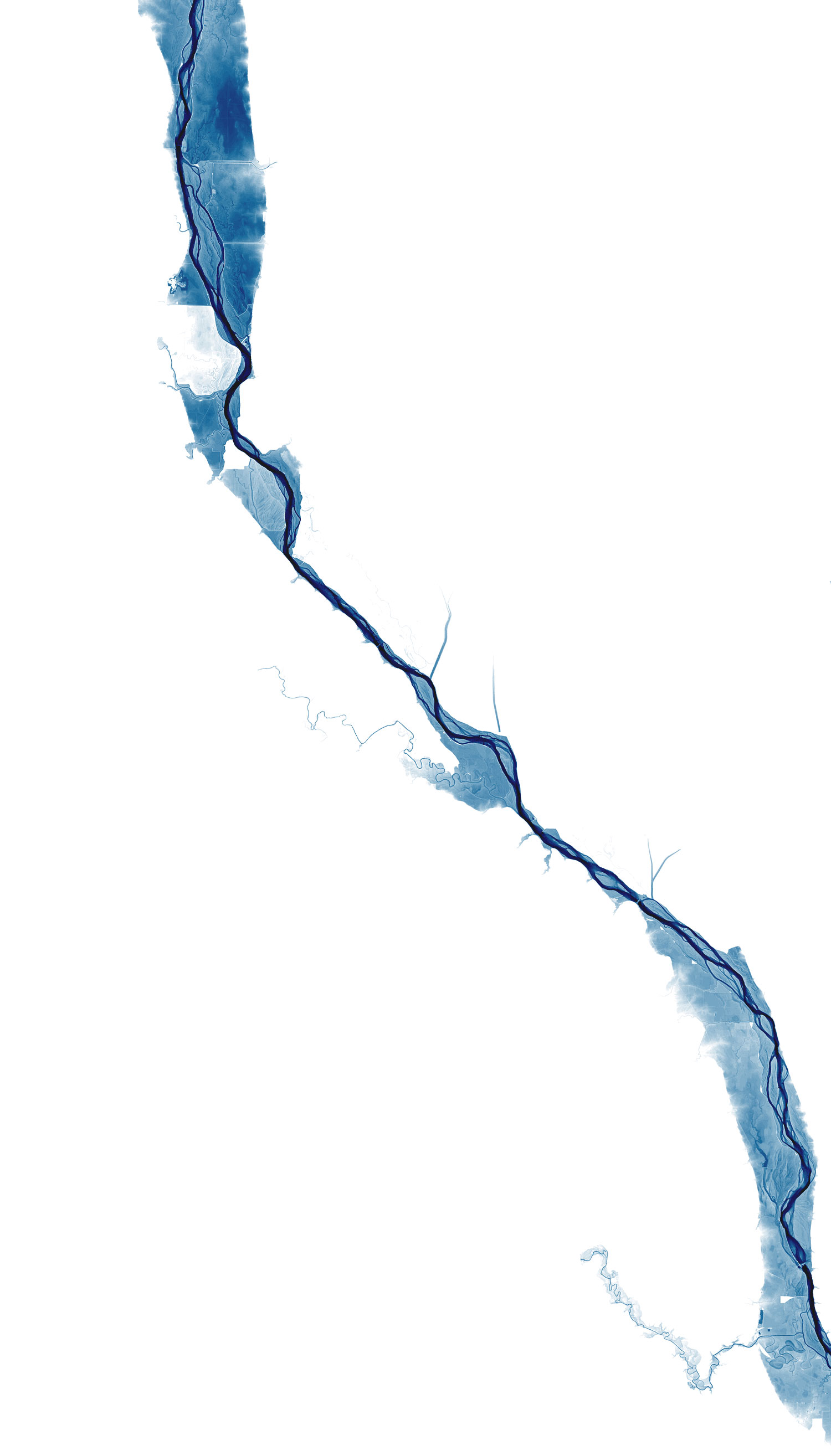 How Overbuilt Levees Along the Upper Mississippi River Push Floods Onto Others
When communities boost their flood protections, they push additional flood risk onto their neighbors. A new analysis of government data shows how levee districts that have raised their levees without federal permits would be better protected against future flooding, while those that follow the rules would see extra flooding. | Related Story »
The Upper Mississippi River north of St. Louis, Mo. is flanked by levees built to keep cropland and towns dry when the river floods.
A recent survey of the levees in the Army Corps of Engineers' Rock Island District showed that, if all the levees up and down the river were built to authorized heights, there would be widespread inundation in a flood like the one that devastated the Midwest in 1993.
But an analysis of data from the Corps found that a handful of levee districts have raised levees above those heights without getting the necessary permits. The analysis showed that these districts would stay dry in a flood of that size, saving some of them from more than 16 feet of water.
That extra water would be pushed onto towns along the river that have no levees, and other levee districts that have followed the rules by keeping their levees at authorized heights. 0 2 feet of extra flooding
The Army Corps and state officials have struggled to enforce regulations on levee raising. Levees in at least one of the districts have been overbuilt for 10 years.
Do you think you've experienced flooding because of a nearby levee? Email us at [email protected] or get in touch confidentially. Map sources: Jonathan W. F. Remo/American Rivers, US Army Corps of Engineers, USGS/NASA Landsat