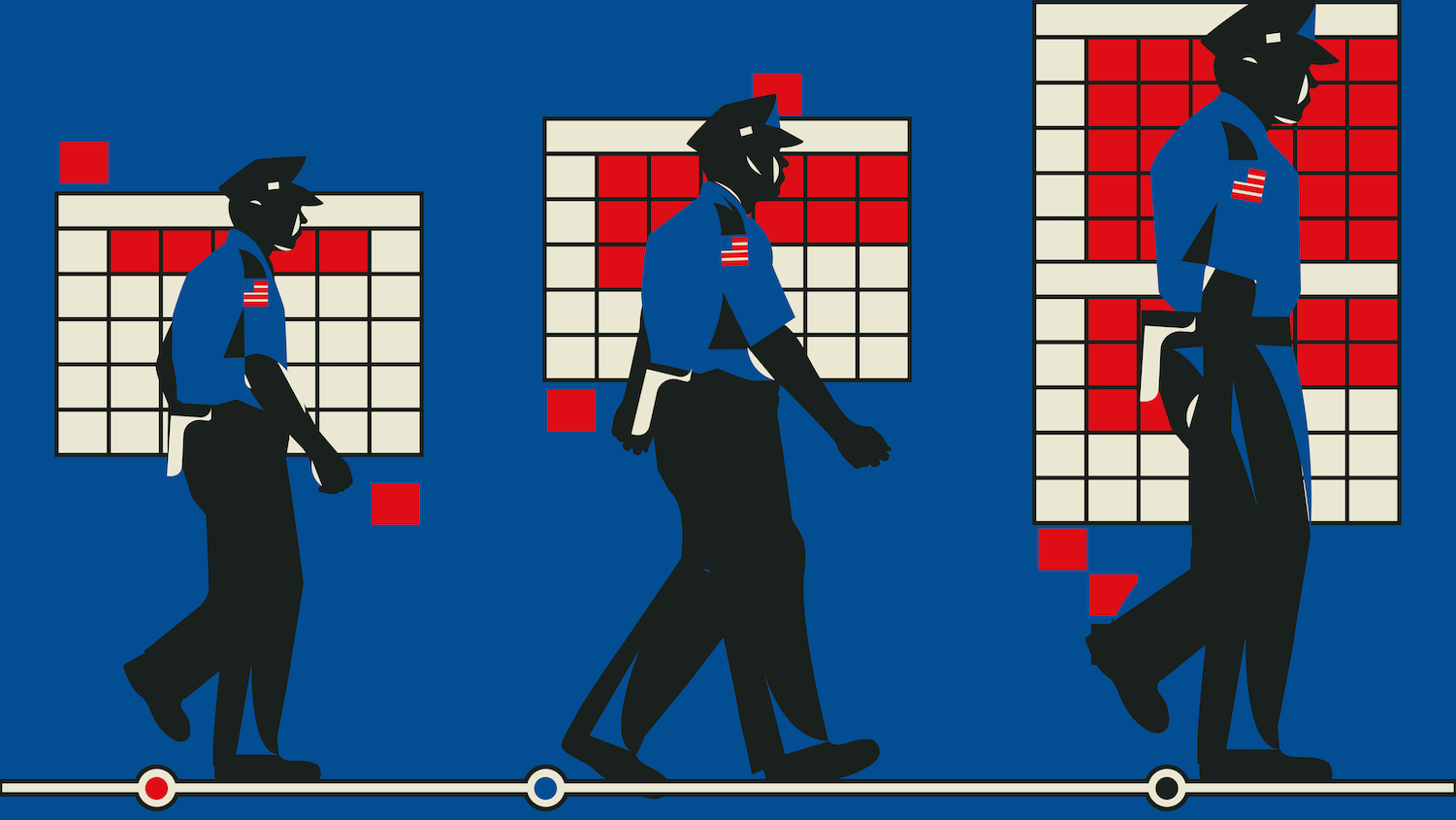 New Records Show the NYPD's Favored Punishment: Less Vacation Time
In some of the NYPD's most severe misconduct cases, the only punishment officers faced was losing vacation days.
After the repeal of a state law shielding New York police officers' disciplinary histories from disclosure, the New York Police Department in March released several years' worth of disciplinary records for its officers. However, the agency published the records in a way that made it difficult to see which officers had been disciplined and how.
To understand how the NYPD has been holding its own accountable, ProPublica downloaded profile information for all of the agency's 34,000 officers and pulled out disciplinary information for the more than 1,300 officers for whom that information was listed. The department limited disclosure to cases where officers were judged guilty or pleaded no contest in its trial process — some of the most severe cases.
What those records show is that the most common form of punishment was docking vacation time. In some 89% of the cases made public, reduced vacation time was one of the penalties levied, and in more than 60% of the cases it was the only punishment. Officers in the database can have multiple cases filed against them.
Some Examples of Docked Vacation Time
The number of vacation days docked varied widely even when the charges appear to be similar. For example, the penalties for a single charge of applying a chokehold ranged from five vacation days to 20. Single instances of wrongful use of force charges resulted in the loss of between two and 30 days.
The NYPD last year announced guidelines known as the "matrix," which aims to set clear penalties for certain kinds of misconduct. However, the commissioner ultimately has the final say in how officers are punished.
"The loss of vacation days — which is equivalent to a fine — is an effective and efficient way to enact a penalty," said Sgt. Jessica McRorie, an NYPD spokesperson, in a statement. "The loss of a vacation day or days translates to a significant amount of money — often thousands of dollars depending on the number of days docked."
Below, we've published all the cases in which the only penalty handed down was reduced vacation days. Though the descriptions of the officer's misconduct are often vague, the details provided, coupled with the numbers of days docked, offer new insights into a police disciplinary system long defined by secrecy. You can use the slider to see just cases where a specific number of vacation days were docked, or use the search bar to filter by phrases or officers' names.