Find your representatives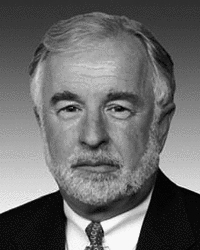 Stance on SOPA

62




Age

10




Years served in House

92.46%


% Votes with Party
Financial Contributions by Industry
| Industry | Election Cycle | Amount |
| --- | --- | --- |
| Computers/Internet | 2010 | $21,450 |
| | 2008 | $6,000 |
| TV/Movies/Music | 2010 | $36,200 |
| | 2008 | $40,450 |
Timeline: Rep. Bishop and SOPA
A list of statements and legislative actions made by Rep. Bishop relating to SOPA. Contact us at sopa[at]propublica.org if you have additions or corrections.
Jan 18, 2012
States opposition to SOPA in its current form
"Piracy of goods and intellectual property hurts America's economy. Many solutions to this problem have been proposed in Congress, including SOPA, which is currently under consideration in the House Judiciary Committee. However, SOPA's potential for unintended consequences, should it be enacted in its current form, are extremely concerning. I am primarily concerned about the bill's potential impact on consumers' ability to access an open and free Internet, including lawful domestic websites. I oppose the Stop Online Piracy Act (SOPA) as it is currently drafted. I hope that as the legislative process continues, the important concerns of all parties can be addressed in a way that protects both property rights and the freedom of the Internet."
See a complete list of actions and statements by members of Congress