Find your representatives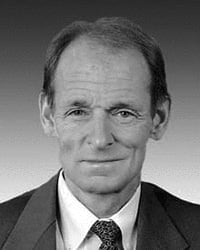 Stance on SOPA

66




Age

12




Years served in House

78.87%


% Votes with Party
Financial Contributions by Industry
| Industry | Election Cycle | Amount |
| --- | --- | --- |
| TV/Movies/Music | 2010 | $2,000 |
Timeline: Rep. Johnson and SOPA
A list of statements and legislative actions made by Rep. Johnson relating to SOPA. Contact us at sopa[at]propublica.org if you have additions or corrections.
Jan 18, 2012
States opposition to SOPA
"Online piracy is a legitimate threat to American jobs as well American consumers who knowingly or unknowing participate in it. However, the Stop Online Piracy Act (SOPA) and its companion bill, the PROTECT IP Act (PIPA), while well intentioned, are not the solution to the issue of piracy...The precedent that would be set by these bills creates undue regulation, the potential for abuse of our legal system, and treads on the slippery slope of censorship. It is the right of every American to be compensated and receive payment for their efforts, whether they are artists, manufacturers, or any other type of business. While the protection of intellectual property in any form is a necessary function of government, these bills do not solve the problem of privacy, do not fully address the issue, and are not supported by the American public or the majority of stake holders in this issue. Simply put, these measures add unnecessary regulators to the federal bureaucracy and in the long-run, don't solve the problem."
See a complete list of actions and statements by members of Congress