Find your representatives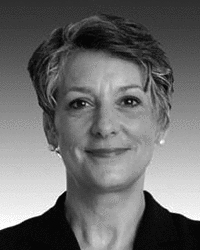 Stance on SOPA

64




Age

6




Years served in House

92.53%


% Votes with Party
Financial Contributions by Industry
| Industry | Election Cycle | Amount |
| --- | --- | --- |
| Computers/Internet | 2010 | $42,550 |
| | 2008 | $40,500 |
| TV/Movies/Music | 2010 | $39,200 |
| | 2008 | $40,800 |
Timeline: Rep. Schwartz and SOPA
A list of statements and legislative actions made by Rep. Schwartz relating to SOPA. Contact us at sopa[at]propublica.org if you have additions or corrections.
Jan 19, 2012
Letter to constituent, in opposition to SOPA
"In an effort to combat the growing trend of intellectual property violations in the United States, the federal government should enact strong laws and ensure that our law enforcement agencies have the tools and resources to combat intellectual property violations. Such violations include the illegal download of music, television programs, movies, books and purchase of knock-off goods or pharmaceuticals on the street or on the internet. However, it is critical that laws to prevent and prosecute piracy of intellectual property recognize the importance of protecting innovation, an individual's right to free speech and use of creative materials, and access to information. SOPA and PIPA go too far. Were either of these bills to become law as introduced, web sites that rely on user-generated content would be subject to onerous monitoring requirements, to the point that they would be forced to shutter vibrant online communities. Additionally, some of the more technical provisions in the legislation, as currently written, aimed at preventing access to "rogue sites" have already been circumvented by determined content pirates and hackers and therefore are neither effective nor enforceable. While intellectual property crimes, such as counterfeiting and piracy, have cost our economy billions of dollars, thousands of jobs and can threaten the health and well-being of consumers by exposing them to dangerous and defective products, I do not support SOPA or PIPA in their current form."
Source: Email
See a complete list of actions and statements by members of Congress