Find your representatives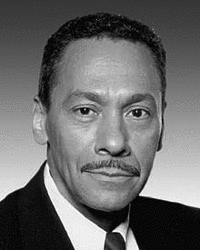 Stance on SOPA

67




Age

20




Years served in House

93.4%


% Votes with Party
Financial Contributions by Industry
| Industry | Election Cycle | Amount |
| --- | --- | --- |
| Computers/Internet | 2010 | $7,000 |
| | 2008 | $6,404 |
| TV/Movies/Music | 2010 | $25,000 |
| | 2008 | $27,350 |
Timeline: Rep. Watt and SOPA
A list of statements and legislative actions made by Rep. Watt relating to SOPA. Contact us at sopa[at]propublica.org if you have additions or corrections.
Dec 14, 2011
Quoted by HuffPo: Senator Floats Alternative to Internet Blacklisting Bills
"In my experience there's usually only one thing at stake when we have long lines outside a hearing as we do today, and when giant companies, like the ones opposing this bill, and their supporters start throwing around rhetoric like, 'This bill will kill the Internet,'...That one thing is usually money."
Nov 3, 2011
Co-sponsors SOPA
Oct 27, 2011
Press release
"Solving the problem of online piracy and counterfeiting is a serious challenge which will require ongoing dialogue and consideration of a number of issues. The bill is a good start that will help focus that dialogue and consideration. I encourage all stakeholders to continue to provide their input and advice as we attempt to develop a final product expeditiously."
See a complete list of actions and statements by members of Congress