Find your representatives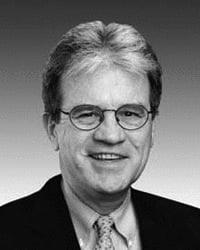 Stance on PIPA

64




Age

7




Years served in Senate

87.38%


% Votes with Party
Financial Contributions by Industry
| Industry | Election Cycle | Amount |
| --- | --- | --- |
| Computers/Internet | 2010 | $25,800 |
| | 2008 | $0 |
| TV/Movies/Music | 2010 | $41,500 |
| | 2008 | $4,000 |
Timeline: Sen. Coburn and PIPA
A list of statements and legislative actions made by Sen. Coburn relating to PIPA. Contact us at sopa[at]propublica.org if you have additions or corrections.
Jan 13, 2012
Co-signed letter to Senate Majority Leader Harry Reid urging a delay in cloture vote.
"Since the mark-up, we have increasingly heard from a large number of constituents and other stakeholders with vocal about possible unintended consequences of the proposed legislation, including breaches in cybersecurity, damaging the integrity of the Internet, costly and burdensome litigation, and dilution of First Amendment rights. Moreover, in light of potential cybersecurity implications, we believe hearing from the Administration and relevant agencies is imperative. As always, our current fiscal crisis demands we carefully consider legislation that would cost taxpayers up to $43 million according to the Congressional Budget Office. These are serious issues that must be considered in an deliberative and responsible manner. This underscores the need to resolve as many outstanding concerns as possible prior to proceeding to floor consideration."
Nov 18, 2010
Votes to move COICA out of committee
The Senate Judiciary committee voted unanimously to move COICA forward.
Sep 21, 2010
Cosponsors Combating Online Infringement and Counterfeits Act, S. 3804
COICA contained similar provisions and battle lines as PIPA does. It never reached a full Senate vote and was re-written in 2011 as the PROTECT-IP Act (i.e. PIPA).
See a complete list of actions and statements by members of Congress