Find your representatives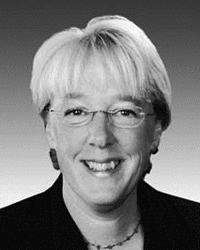 Stance on PIPA

62




Age

19




Years served in Senate

93.56%


% Votes with Party
Financial Contributions by Industry
| Industry | Election Cycle | Amount |
| --- | --- | --- |
| Computers/Internet | 2010 | $363,129 |
| | 2008 | $67,760 |
| TV/Movies/Music | 2010 | $99,166 |
| | 2008 | $6,000 |
Timeline: Sen. Murray and PIPA
A list of statements and legislative actions made by Sen. Murray relating to PIPA. Contact us at sopa[at]propublica.org if you have additions or corrections.
"Protecting IP is vital for jobs & econ in WA, but I have real concerns with #SOPA & #PIPA as currently drafted. Changes should be made. -PM"
Jan 12, 2012
Letter to constituent
"In the Senate, this legislation would fall under the jurisdiction of the Judiciary Committee. While I am not a member of that Committee, I want to assure you that I will be following the progress of this bill and will keep your views in mind if this or related legislation comes before the full Senate for consideration."
See a complete list of actions and statements by members of Congress